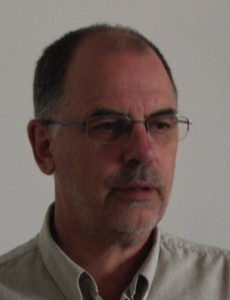 I was born in 1955 in Germany, following a part of my university studies (psychology and pedagogic) and started my training as counselor.
Then I completed my education in France, where I stayed finally for 30 years, working as psychotherapist and therapist trainer in Bordeaux. I also worked as educator and specialized teacher for people outside the regular educational system. I further had a discovery period of "normal life", working in an export office for 11 years.
Since 2012, I am in Prague.
I have four children born between 1986 and 2015.
My life philosophy is very deeply identical to the therapeutic orientation I am engaged in since I was 20 years old: the person-centered approach of Carl R. Rogers (PCA). I am really convinced that every person has the potential to be a fully functioning person, getting along with herself and others. There is an actualizing tendency in every living being that – if being free to be active – helps to find solutions in difficult situations and bring sense to our existence. My job as a therapist is to give space to this actualizing tendency so that the client finds its own ways of facing difficult situations rather than giving advice or proposing ways of doing.
As responsible therapist, I have always been engaged in professional organisations, lately as chair of the European network of PCA institutes. In order to guaranty the quality of my work, I am constantly supervised and follow ongoing professional education.
I am trained in Focusing and in supervision of therapists and am trainer of psychotherapists. Furthermore I have developed a PCA method of listening trough touch and words. I am also a facilitator of therapeutic encounter groups.
I like very much working with children in play-therapy.
I am member of the following professional organisations:
CAP: České asociace pro psychoterapii
AFP-ACP : Association française des psychothérapeutes ACP (French organisation of PCA therapists).
WAPCEPC : World Association of PCA
I am holder of the European Certificate of Psychotherapy by EAP, European Association of Psychotherapy.
I have been the chairman of the European Network of Person-Centred Psychotherapsts (NEAPCEPC)
I am European trainer recognised by (NEAPCEPC)